Every custom ukulele that luthier Jay Lichty builds is crafted to satisfy the individual player's vision and style. Working with Jay to design your custom built ukulele is a personalized process, focused on refining every detail until your ideal look, tone and playability are achieved. You will be an integral part of the creative journey as together you design your dream ukulele.
Getting Started on Your Custom Ukulele
When you order your Lichty ukulele, you will have an opportunity to choose every detail, from shape, model, tonewoods and headstock design, to electronics and tuners.
Hear Jay describe a bit about the custom instrument process and why folks may choose a custom Lichty …
Steps in the process:
Ukulele Model/Size

Jay builds a wide variety of ukulele models and sizes because he personally loves to play everything from a concert to a baritone to a Baby Bard. Discuss your playing style with Jay to pick the model that is right for you.
Ukulele Tonewoods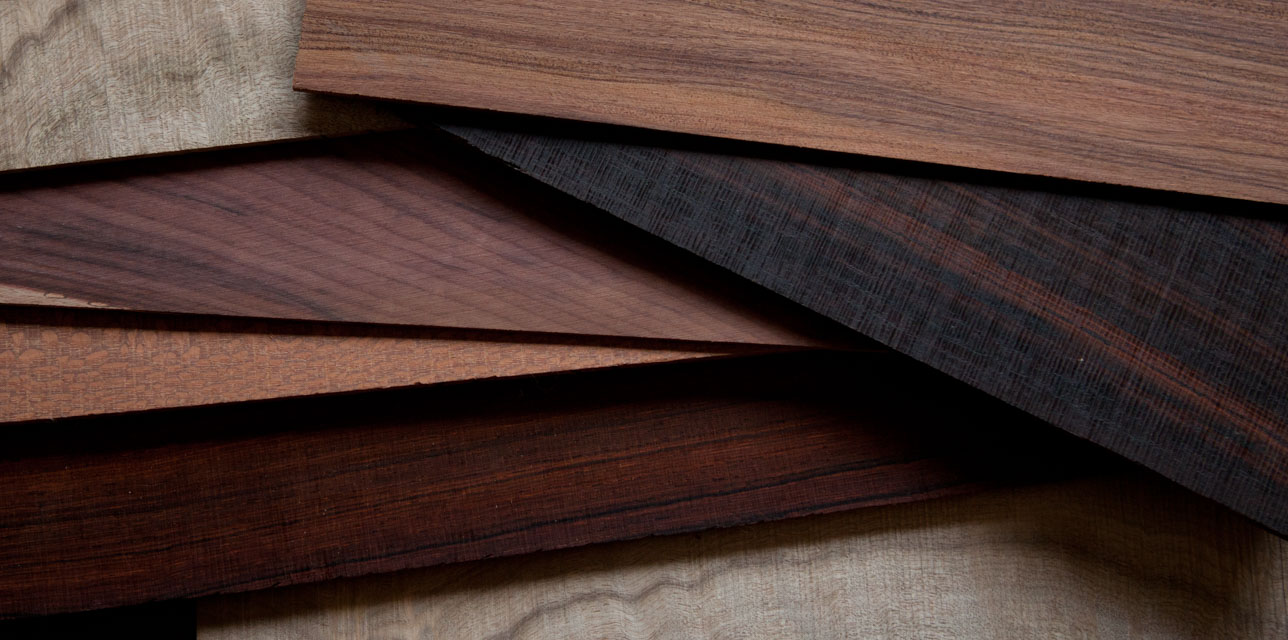 We have an extensive collection of premium domestic and exotic tonewoods that are stacked, dried and ready for use. In our ukulele tonewood galleries we feature every available set in stock for you to choose from.
---
Greensleeves (played by Jay Lichty) - Traditional
"I LOVE this baritone UKULELE!!! Honestly, the instrument is so gorgeous! The colors and marvelous grain are absolutely beautiful and blend wonderfully together. The fit and finish of this instrument are wonderful- so smooth, with tight joints and no glue or finish blemishes anywhere! The braces are so delicate and thin. But it's the sound that is the most wonderful of all! You really did an outstanding job, Jay, and I truly appreciate the effort and resulting high quality." – Martha Carlisle, Maine
---
Ukuleles for Sale

Shop our inventory of instruments available for immediate sale.
Update: Try as hard as we'd like, we are typically unable to keep stock ukes.
---
Works in Progress in the Luthier Shop
One of the many things that makes ordering a custom Lichty ukulele unique is being able to follow a photo journal of the building of your ukulele. We post photos along the way and you also will receive a set of images with delivery of your ukulele.
Step into our luthier shop to see the current projects Jay is working on. It may be anything from the latest custom builds to Jay kicking up dust around a new design he is cooking up.
---
Custom Ukulele Photography Gallery
Visit our Master Gallery page to see custom ukuleles, guitars and ukes built by workshop students and more.
---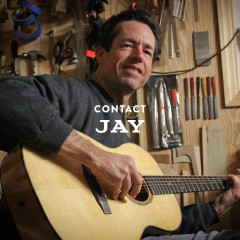 Jay welcomes your call or email anytime to discuss your ideal instrument and to explore all of the custom guitar options available.