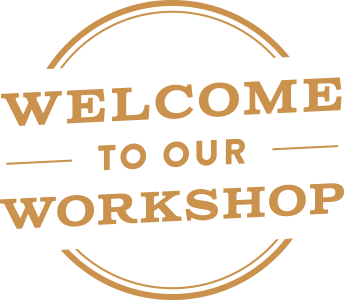 Custom Handmade Acoustic Guitars and Ukuleles
Custom luthier, Jay Lichty, builds one-of-a-kind handmade guitars and ukuleles in his North Carolina shop. Crafted from the finest quality tonewoods and acoustic components, our custom ukuleles and guitars are played by world-renowned performing artists from Australia to Nashville. Contact Jay today to begin customizing the guitar or uke of your dreams.
I love every step of building an instrument, from choosing the wood, to working within the character of that wood to find its unique voice. When I play those first few notes, or better yet, hear someone else play those first few notes and see the smile on his or her face, well now – that's my favorite part!
Jay Lichty, Luthier
What's Happening in Our Luthier Shop?
With Jay, the creation of a custom ukulele or guitar is a collaborative process from start to finish. From the selection of model and tonewood to the inlay, headstock, soundboard, and beyond, each and every detail is yours to imagine and design. Visit our Blog to experience what an amazing journey this can be. You'll see the latest projects on the workbench, hear the latest Lichty guitar or uke to get strings and catch all of the latest news.
Experience Lichty guitars and ukuleles! Visit our Listening Room to enjoy audio samples or to see our video library featuring some of our favorite artists playing their Lichty.